We are launching our coaching services with online video coaching. Online courses will be coming soon.
Customized Video Coaching
Our topnotch faculty of teaching pros offers individualized customized video coaching. Simply send in a 5-10 minute video of yourself playing tennis and the pro of your choice will get back to you within one week with a set of personal recommendations in both written and video form.
A single customized coaching session costs $100, with 20% or more going back to Tennis for Good. ('Or more' because some of our pros are donating their services. See below for details.)
Click here to order a lesson. You can choose the pro you'd like to work with when ordering. (If a name isn't listed, it's because they're unavailable.)
When you sign up for customized video coaching, you're helping yourself get better at tennis. And you're also helping to bring the game we all love to deserving people around the world.
Tennis Coaching: Video Feedback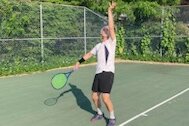 Carl Frankel: Carl is the founder and executive director of Tennis for Good, and the author of two books on tennis: Tennis as a Wisdom Practice: A Story About the Quest for Mastery, and Tennis Meditations: 99 Juicy Morsels for Upping the Game of Your Life. He's taught tennis in Europe (Germany and Austria) and in the United States (New York State and Washington DC). He's been ranked as high as #2 nationally in his age division.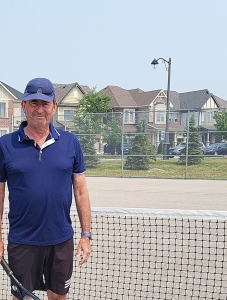 Greg Minogue is an independent tennis pro based in Ontario, Canada with over 20 years of teaching experience. He does not do group lessons, believing that the best way to learn and improve is one-on-one. He has written a book on doubles strategies that will be published soon. "Greg is an excellent coach with a great eye for identifying what is needed and with a full bag of tricks for helping you until it all clicks." -Michelle (Burlington, Ontario)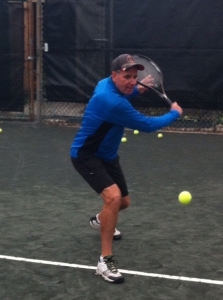 Richard Rumble: Rich has been a tennis professional for over 40 years, including 20 years as Director of  Tennis at Bonnie Briar Country Club in Rye, NY. He's been a practice partner for world-class players, including Ivan Lendl, Gene Mayer, Wojtek Fibak, and others.
Rich has committed to donating all his proceeds to Tennis for Good!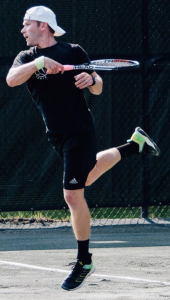 Mark Santucci: With 20 years of coaching and club management experience after a high national ranking USTA junior and D1 college tennis career, Mark Santucci brings a wealth of on-court and off-court tennis training knowledge to his work. USPTA-certified in tennis and pickleball, Mark helps all ages and levels of tennis players achieve peak potential.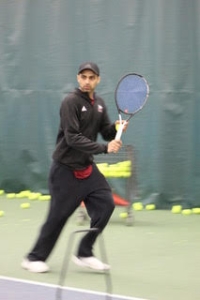 SaÏf Syed: SaÏf is the head pro at Total Tennis in Saugerties, NY. He's been ranked in the top 1000 globally and was the top-ranked junior in India. Executive Director Carl Frankel (who's studied with him): "Saif has a keen eye for technical defects and he excels at identifying fixes and articulating them in ways that students can work with."
Interested in joining our coaching faculty?