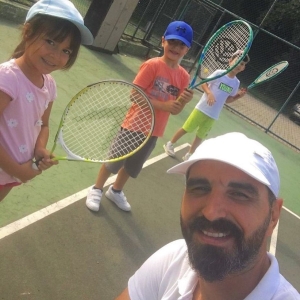 We raise money for grassroots non-profits who bring tennis to people in low-asset countries and communities. We do so by partnering with four groups:
Our Retail Partners offer tennis-related and other products. We establish affiliate-marketing relationships with them. This earns us a sales commission when a customer 'bounces' from our website to theirs and buys something.
Our Teaching Partners are tennis coaches who offer their expertise either in online courses or by critiquing videos people submit. Again, we earn a sales commission from this.
Our Consumer Partners — in other words, you! — are the fuel that drives the Tennis for Good engine. You buy stuff online — tennis equipment, other stuff, and tennis coaching. You do so by bouncing from this website and buying, or by purchasing the service directly through us. This is how the revenue is generated that we donate to our Nonprofit Partners — and it's the support that keeps us in business.
Our Nonprofit Partners receive 80% of the affiliate revenue that is generated by our Consumer Partners' purchases.
It's a 'virtuous circle.' Everyone wins!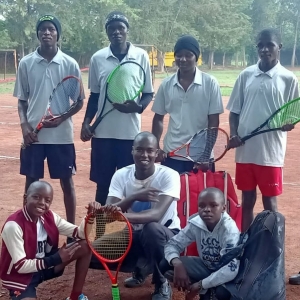 Our Retail Partners get the reputation benefits of being aligned with Tennis for Good, plus the sales and marketing benefits that come from our endorsing them and steering our Shopping Partners in their direction.
Our Teaching Partners earn more money, and they have the added satisfaction of knowing that they're help to bring tennis to wonderful people around the world.
Our Shopping Partners get the double satisfaction of knowing that they're helping spread the wonderful game of tennis — and it's not costing them an extra penny!
Our Nonprofit Partners get revenue to expand their programs and create new ones.