Non-Profit Partners
Africa Tennis Aid [formerly Ghana Tennis Aid] is a UK based charitable non-profit campaign of raising awareness of youth sporting opportunities in Africa.
Founded in 2007, the appeal focuses on the collection and distribution of tennis and sports equipment by clubs, individuals or organisations to aid underprivileged communities in Ghana and other parts of Africa, under the umbrella of overseas volunteer organisation Sporting Opportunities and sports charity Rising Stars of Africa to increase mass participation of tennis in the Third World.
Tennis For All is a youth-led Sport for development organization using tennis as a tool towards social development in the lives of young people in the slums of Kampala and community of Bboza Mpigi district with the aim to empower, mobilize, and educate slum children (both boys and girls) through playing tennis. They seek to transform lives, one game at a time, through structured tennis, educational and youth empowerment programs.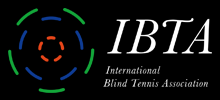 The International Blind Tennis Association
The International Blind Tennis Association (IBTA) is a consortium of not-for-profit sports organisations and associations from more than 17 countries. The IBTA's mission is to advance, encourage, promote, and coordinate international tennis activities for Blind and Vision Impaired players with the aim of developing and increasing participation in blind tennis worldwide.
This inclusive tennis program, developed by Proset Autism, develops and enhances the individual skills of its participants, increases self-awareness of each student's own potential, and builds self-confidence.
---
Retail Partners

Founded by tennis players, BodyHelix offers compression sleeves, hydration fluids, and more. Fifteen percent affiliate commission on all sales (12% goes to our non-profit partners).
Ten percent discount for TfG shopping partners only with the coupon code: "ForGood".

Over 6,000 products (racket sports and running). Competes directly with Tennis Warehouse etc. Standard 5% affiliate commission on sales with specials that offer up to an 8% commission.
SHIPS ONLY TO THE UNITED STATES.
TopSpinPro offers a great at-home training tool for refining your topspin skills. Also good for working on the backhand slice and serve.
15% affiliate commission on all sales (12% to our non-profit partners).